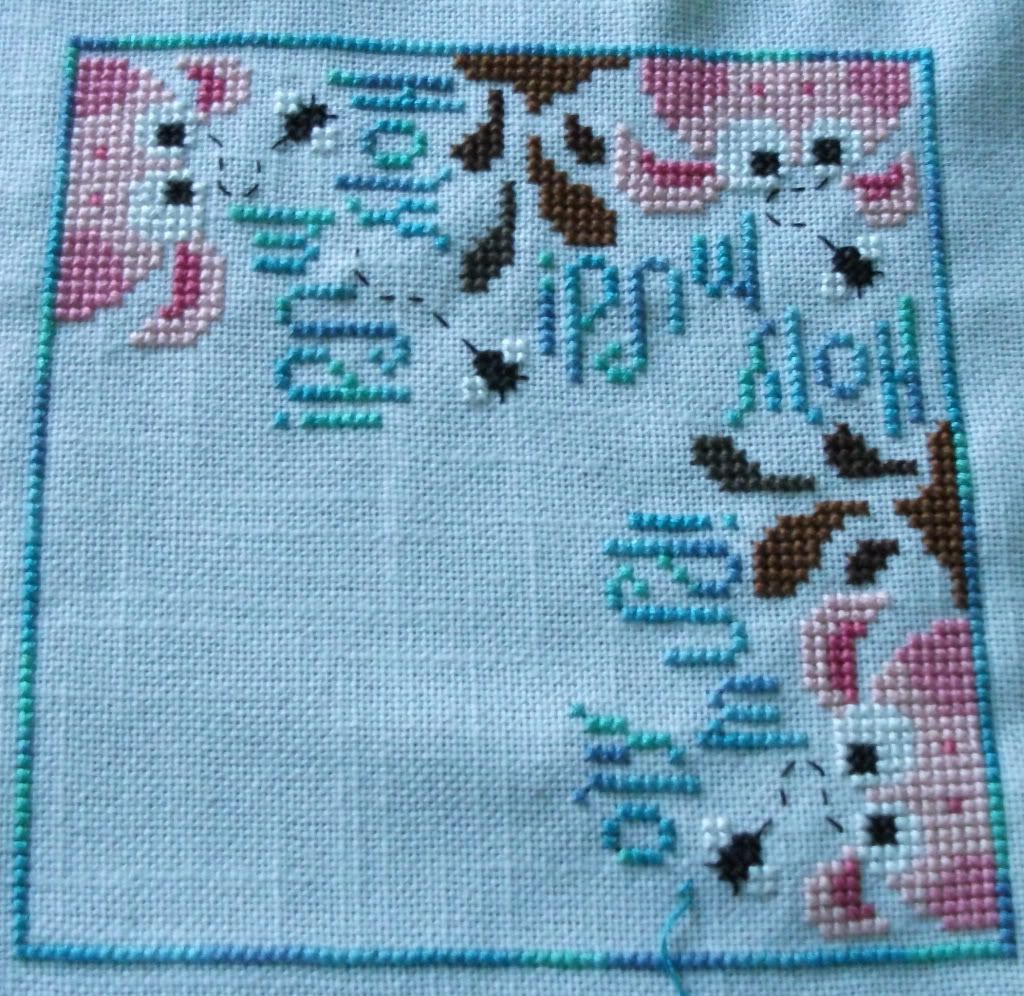 Here is two weeks worth of stitching..............pitiful isn't it? And to top it all I haven't got the chart so went to reprint it and no ink FFS! Oh well shit happens lol. It's my biscornu from Barbara Ana.
I have knitted for the first time in 20 years +. I knitted some booties.
My daughter had her scan yesterday and she is having a girl! So thats two grand daughters that will be born in the summer. Two little princess's to spoil rotten lol.
I am in the process of knitting a bonnet, when I can be bothered. I don't seem to want to do much at the moment but what the heck, I am used to it. I seem to have these episodes and then all goes back to normal lol.
This is the second square of my throw. I'm behind in that too and I have the third one ready to do. I hope I can get it done before the next four parts arrive lol.

I haven't worked on my Magician or Celtic Summer for a couple of weeks so I need to get going on them too.