Here's the latest update. As you can see I have done rather a lot. I have been stitching on her most days now. I really am glad that I am beading as I go along and it is surprising how heavy it is now.
Click on picture to bigify it lol.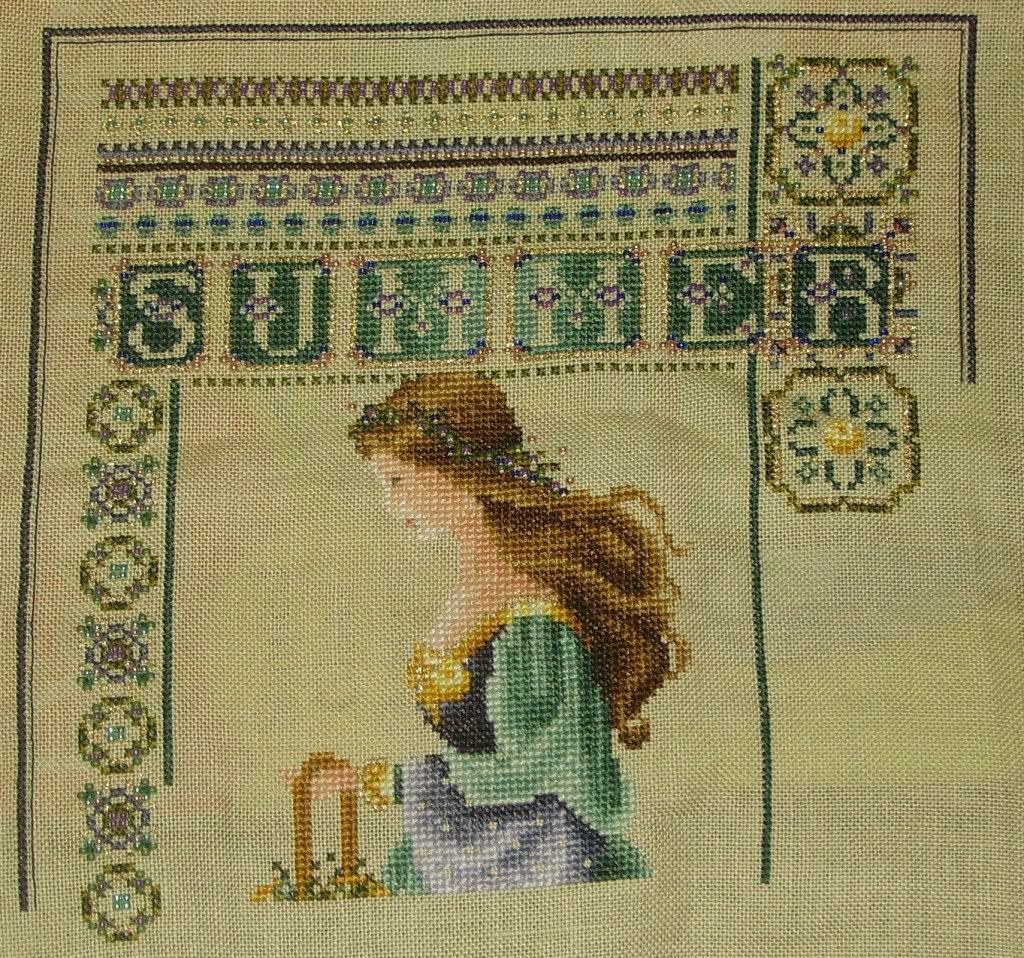 I have also been stitching on Fantastic Creatures and all I have left to do now is the back stitching which there is quite a lot of.

I am looking forward to the weekend as we are going to Col's mum and dads. We leave Friday and get back Sunday night. It will be good to sit down and do some stitching with her on the Sunday lol.