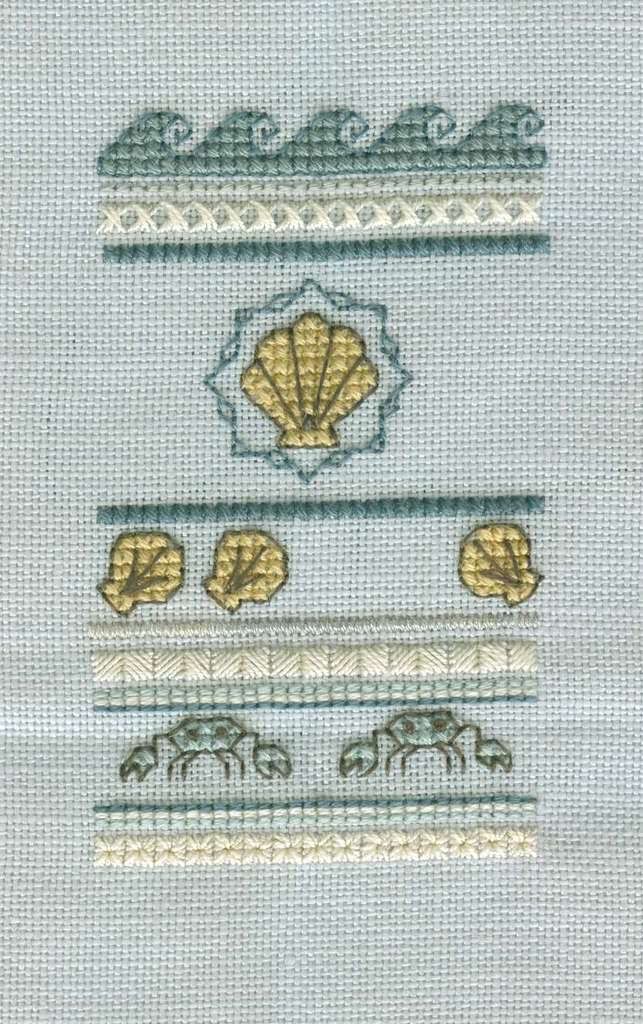 I had a good stitching weekend. I did a few more sections on my Sweetheart Tree sampler. I'm just over halfway through it now.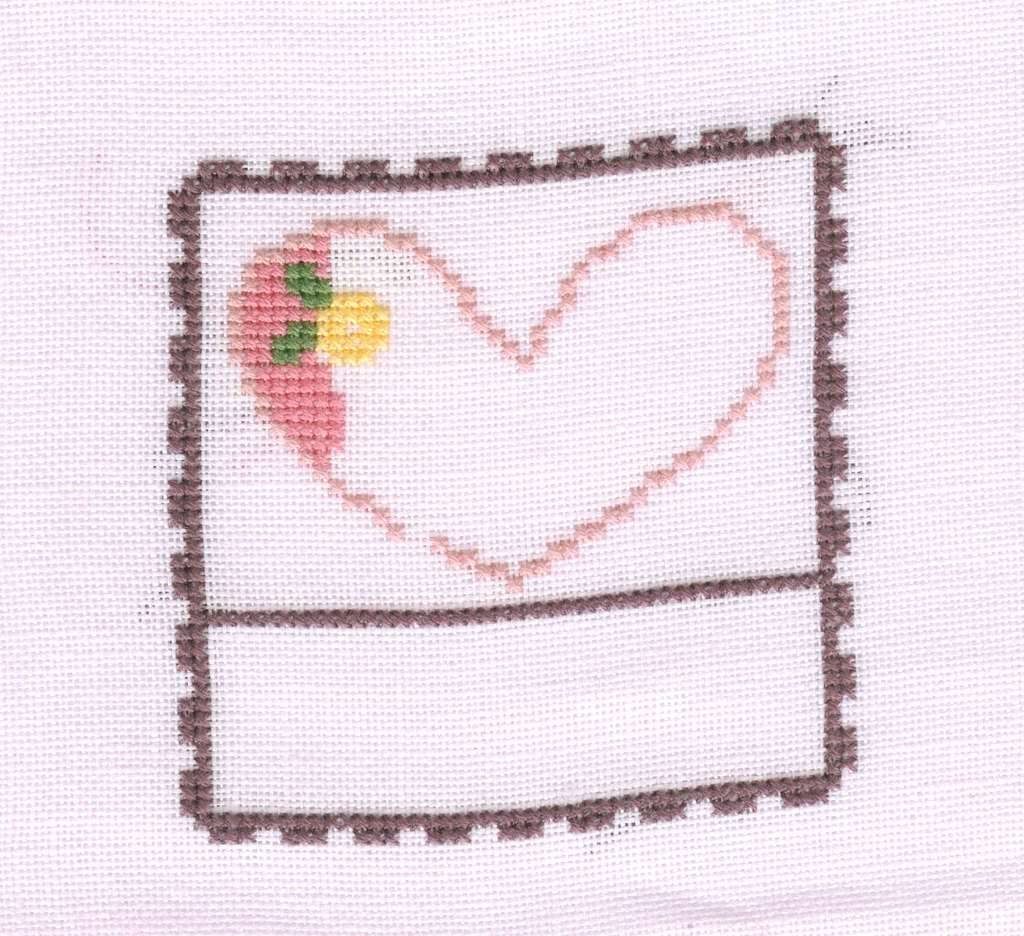 Whilst I was going through things in my bedroom, I came across a bag of charts that I had totally forgotten about. I won a bulk lot of of e-bay and there was several Lizzie Kate ones in there. I have never stitched any of hers and Rene rather persuaded me to start this one seeing she is also stitching the set lol. This one is a February one that she bought out a couple of years ago. I have to be honest and say I am really enjoying it and have the intention of stitching them all. I have to try and find some tiny buttons to finish it off though as the charts were used when I won them. I am stitching it in regular DMC and didnt have the called for fabric so I am stitching it on pale rose linen which I thought was apt for Valentines day. I really do feel like Rene and I are on a role reversal lol. This is the second start for me in a week and Rene's been working on her BAP Feathers!
On my group I Love Cross Stitch, there has been talk of needle minders. I used to have a ceramic one and accidentally broke it. Rene made this one for me last year. The piccy is a bit blurry where it is small and was hard to take a clear piccy in close up. I do not attach it to my stitching like some people do. I just have it by my while I'm stitching which works very well for me.

I did get a few stitches in Summer Dragon but not enough to take a picture. I also stitched on a UFO last Tuesday as well. So all in all a good stitching week for me.