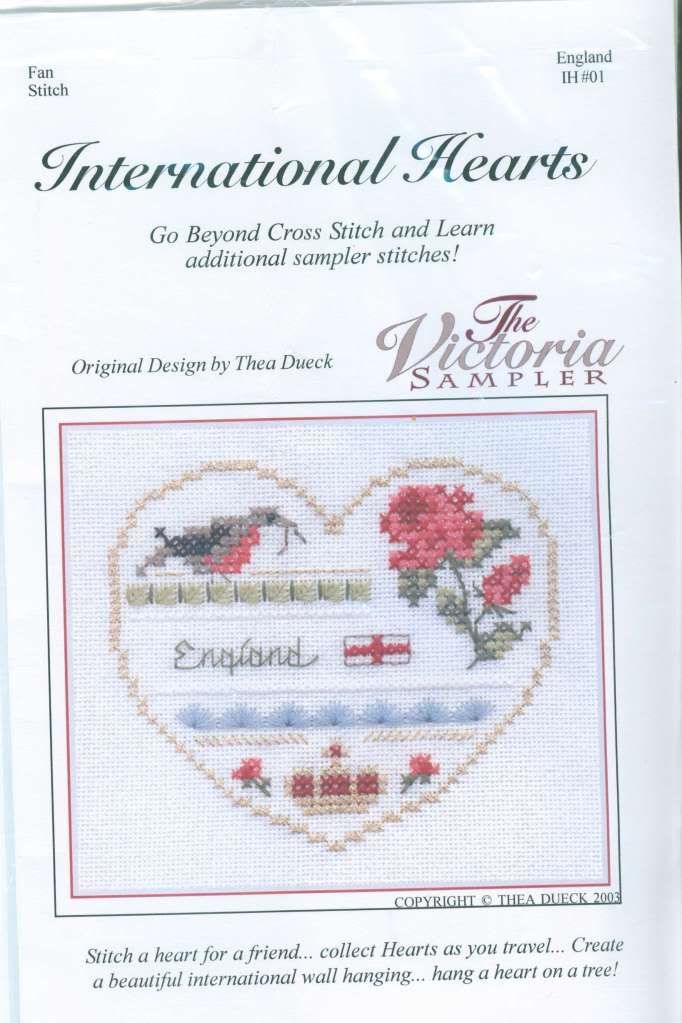 Today I was the lucky recipient of this kit from The Victoria Sampler. It was from Wanda for being the winner of the lucky draw on ILCS Shrinking Sisters.

Its a support group for dieting stitchers. I absolutely love it and have put it in my 'to do soon' pile. Thank you so much Wanda!

I still havent finished the LK May Stamp. I knew I wouldnt get it done in time. I should of elaborated and said that I didnt have much stitching time.........you all must of thought I was a slow stitcher or something PMSL! Oh well, better late then never. Hopefully it will be done over the next few days.