Today I decided to take a break from pig projects and work on my bookmark.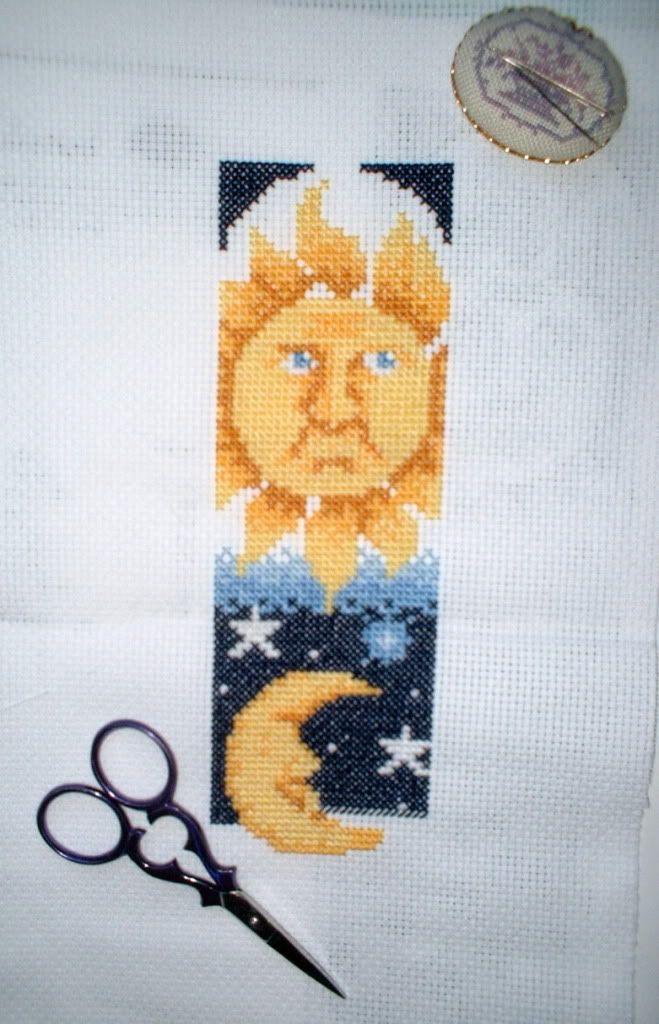 Actually, for a bookmark it is very big. The dimensions are 30 wide x 120 high. And most of the area is solid stitching. I put my scissors next to it so you can get some idea how big it is. I love stitched bookmarks and when I was looking for a bookmark, I found I had hardly any let alone many stitched. I left my most favourite one at Colins mum's so I guess I won't be seeing it again. Being a prolific reader, one can never have too many bookmarks, but in my case, not enough!
Colin cooked the dinner today as I am still feeling sore, but getting there.