I have got three quarters done of the first wing. I am really liking how this is turning out. It will look even better once the back stitch goes on.
I have started a Mill Hill kit which I have had for some years called Autumn Wreath. It will be 5 x 5 inches when finished. I have swapped out the perforated paper for a nice bit of overdyed evenweave.
I am really peeved off to say the least as Webshots is closing and reopening as Smile. That means now no more streaming my photos from there to my blog which means ALL my blog entries that have photos on, the photos will disappear. I have emailed Smile pointing this out and have yet to have a reply from them that's if they can be arsed bothered!
It is now Bonfire Procession Season for Section 5 Drummers so out goes all my lovely lady garb and in comes jeans and tail coats and not to mention the face paint eek! It's a bugger hard to get off. I also had to strip my top hat down and take off all the veils as it's a fire hazard with the flaming torches, so in place goes a big skull and other odds and ends plus lights.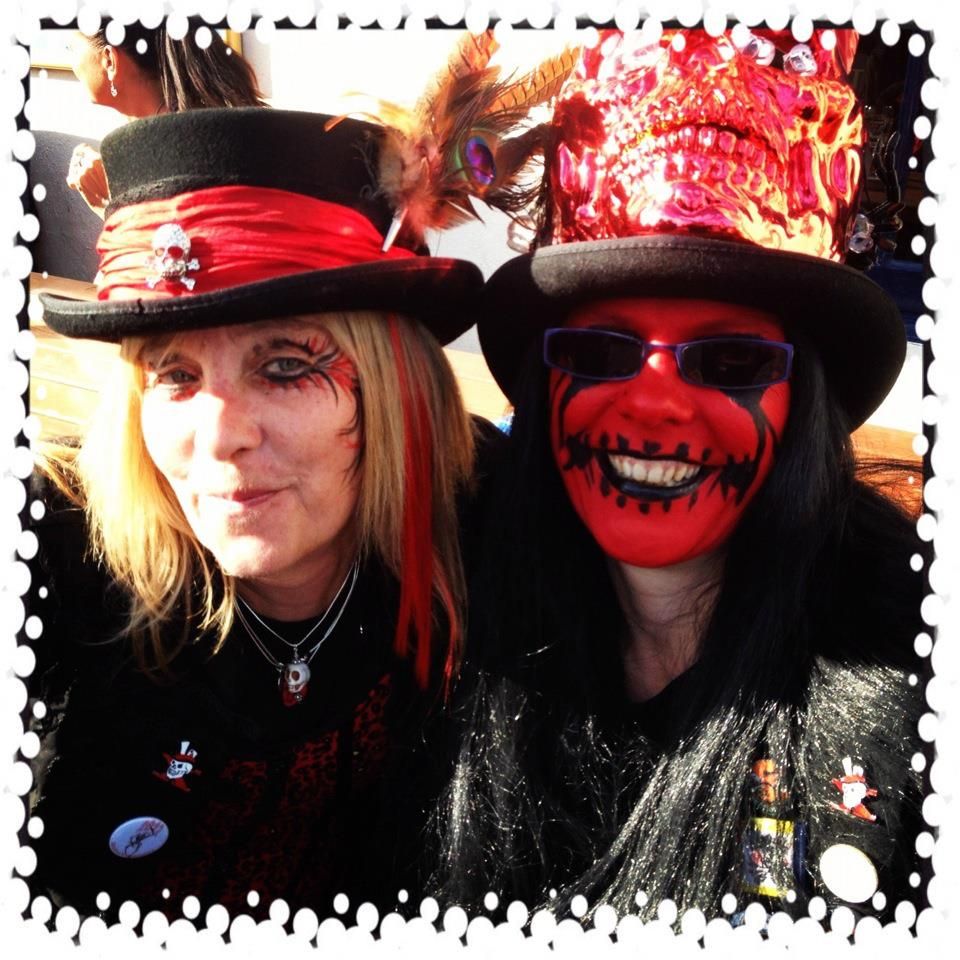 My fellow drummer Roz and myself.
Colin trying to look scary and not succeeding lol.