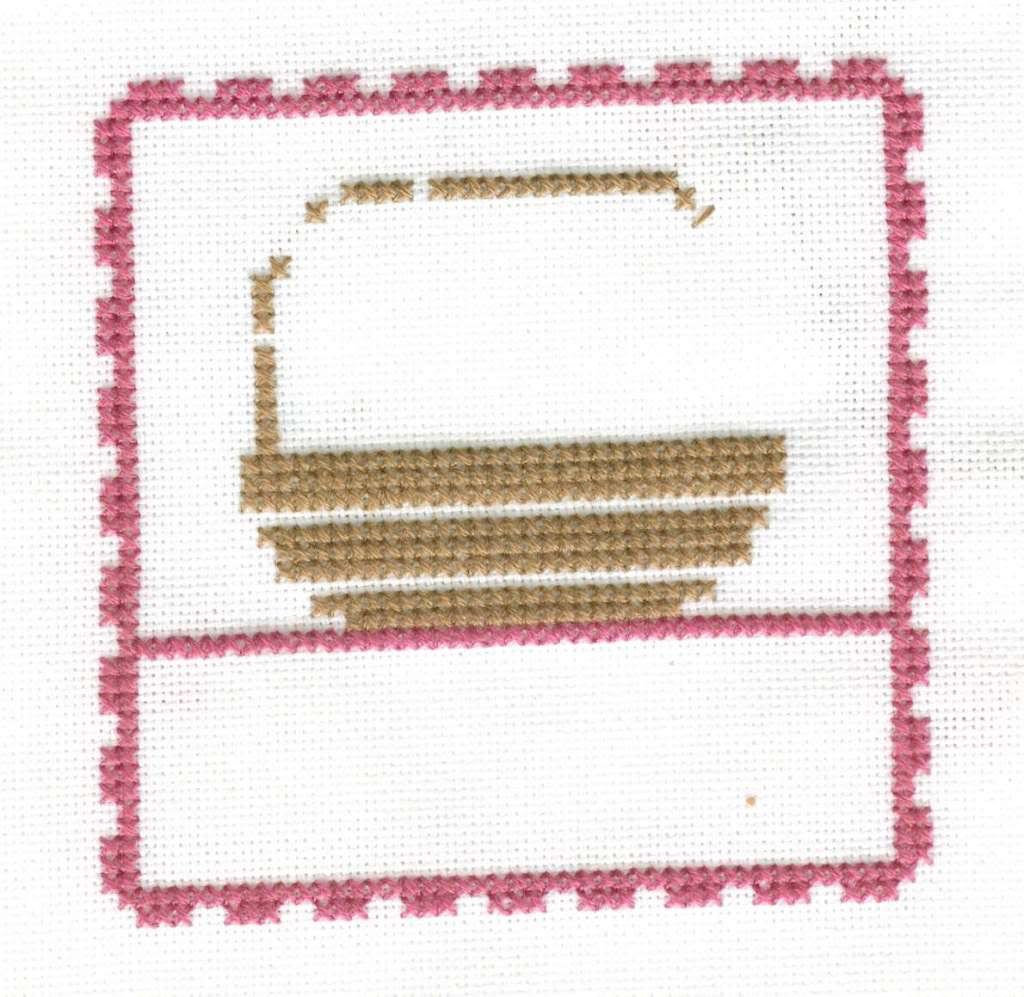 I haven't got much stitching done this weekend and this is it lol. Aprils Lizzie Kate Stamp.
I just paid a £1 for the Papillon Creations Mystery SAL. Never done a mystery sal and I said I never would lol. But I am looking forward to doing it. I have just ordered my fabby from sewandso's.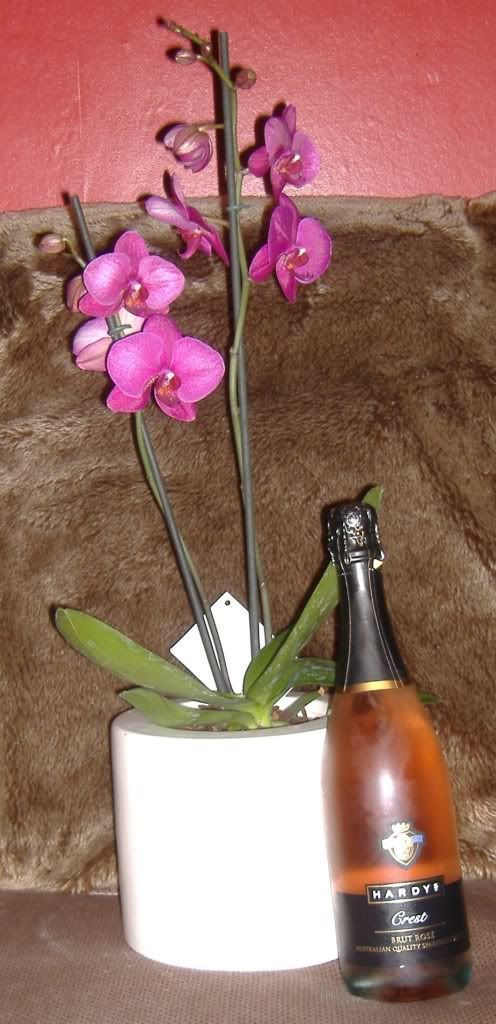 For Mothers Day, I got this lovely Orchid and a bottle of pink bubbly from my oldest daughter Becky. The orchid is actually purple but for some reason, it has come out pink in the picture.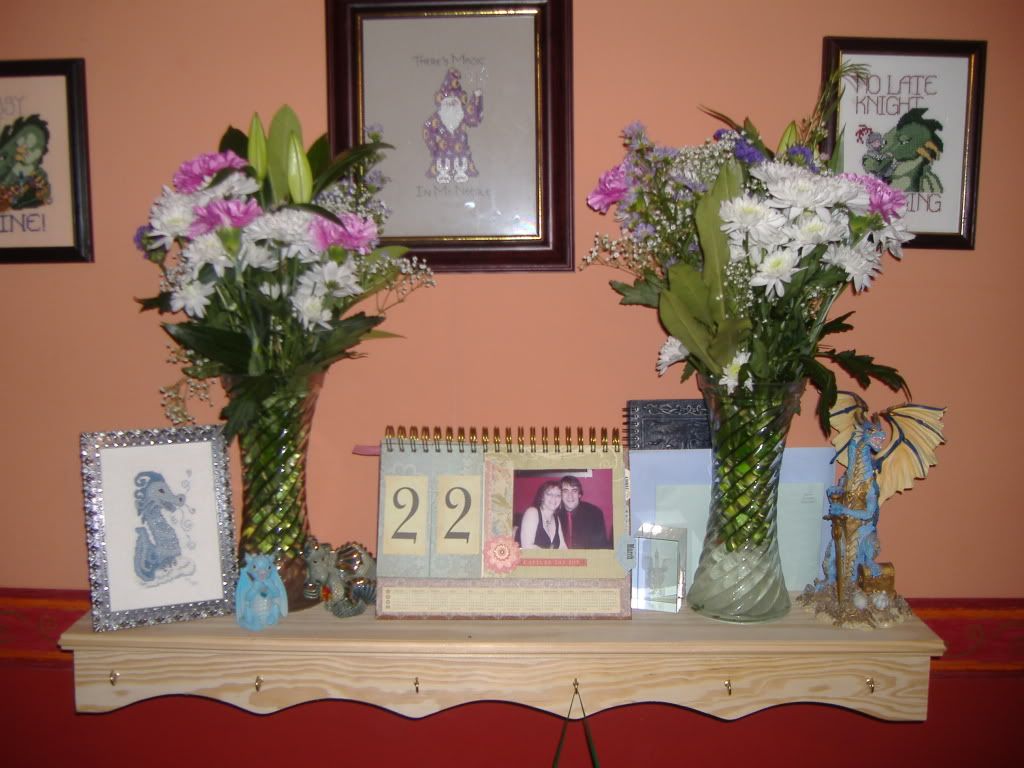 The twins and my other daughter Kim, got me bunches of flowers.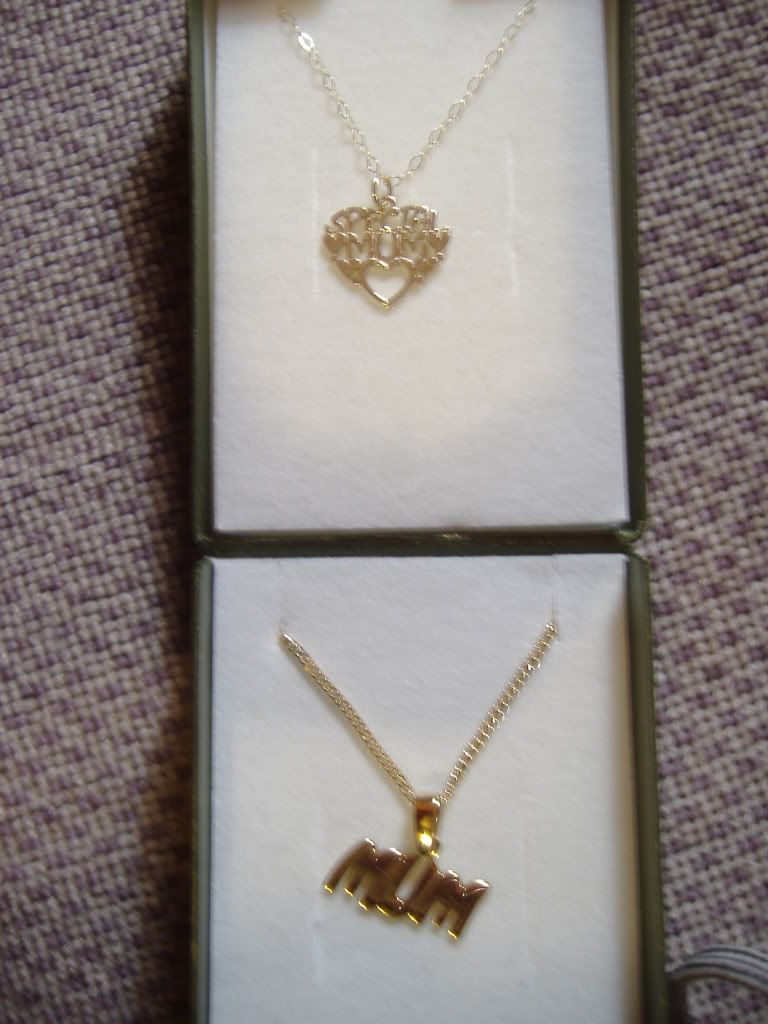 And the twins also brought me these gold necklaces too. I am one lucky mum!