Bookmark Exchange
First I would like to thank Denise in Saudi Arabia for my lovely package on the ILCS Bookmark Swap.
The bookmark is lovely and my photo does not do it justice. It is finished off so well. I love the floss and can't wait to try the herbal teas as that is what I drink mostly :)
This is the package I sent to Judi. I used the photo she took as I did not take one of all the package just the bookmark.
New Charts
I don't buy new stash very often especially this year as my stitching has been very up and down. I had some money for my Birthday and treated myself to four Lizzie Kate Charts and one by Prairie Schooler.
My tastes in charts have really changed. I would never have considered doing this sampler before. I think a lot of the time, the picture on a chart or how it is displayed on online shops do not do it justice and it isn't until you start stitching it that you realize how nice they really are.
Stitching Update
I couldn't wait to start the Prairie Schooler chart and I am stitching it on 28ct although the recommended was 32 ct, which I didn't have in white. It will just be a little bigger.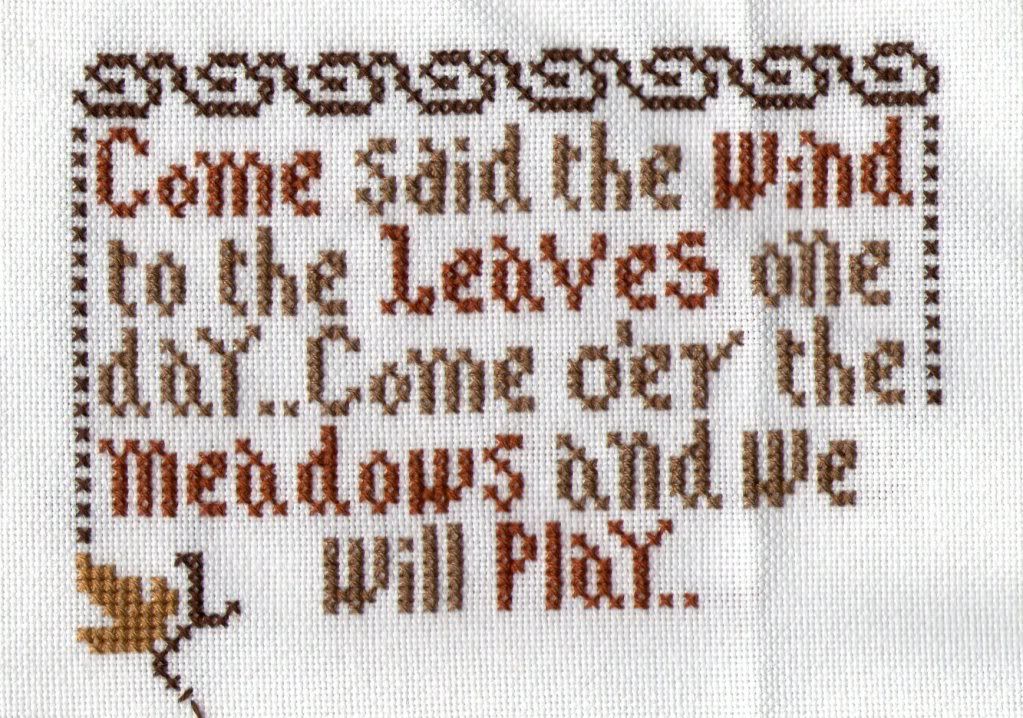 I am into seasonal stitching at the moment and enjoying every stitch.
My other update is a Lizzie Kate piece.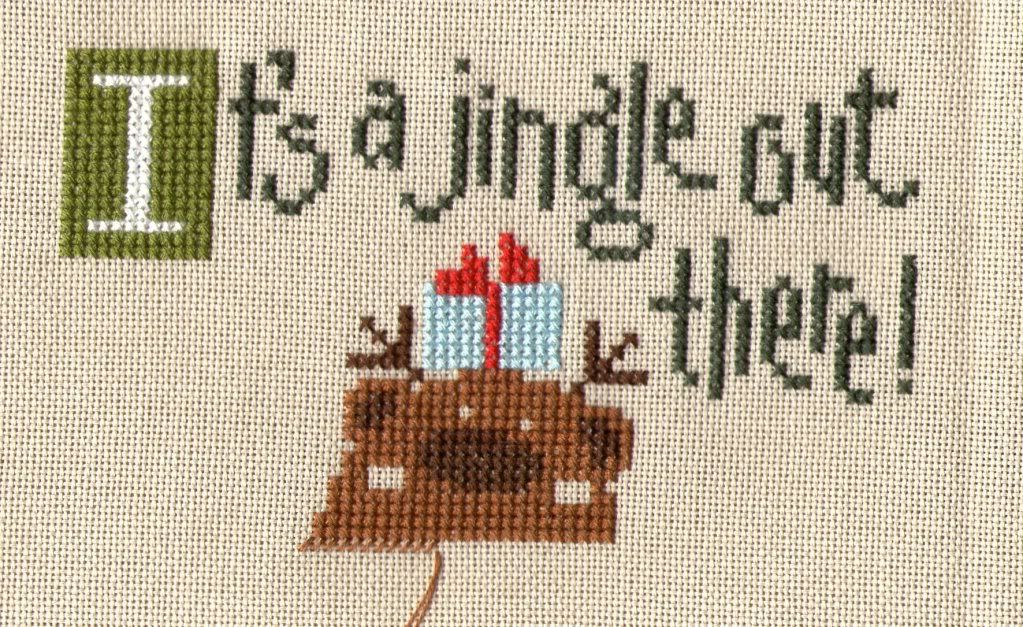 It is stitching up lovely. I am stitching on him now for the two hours I am at my stitching club on a Sunday. As long as it's finished for Christmas as we tend to talk a lot lol.
And Finally!
I have not forgotten about the give away. I will be putting it on my blog very soon. I am in the process of sorting something out for it.