Here is the first update on 'The Bookshelf' by Little House Needleworks. It is so apt for me seeing I am an avid reader!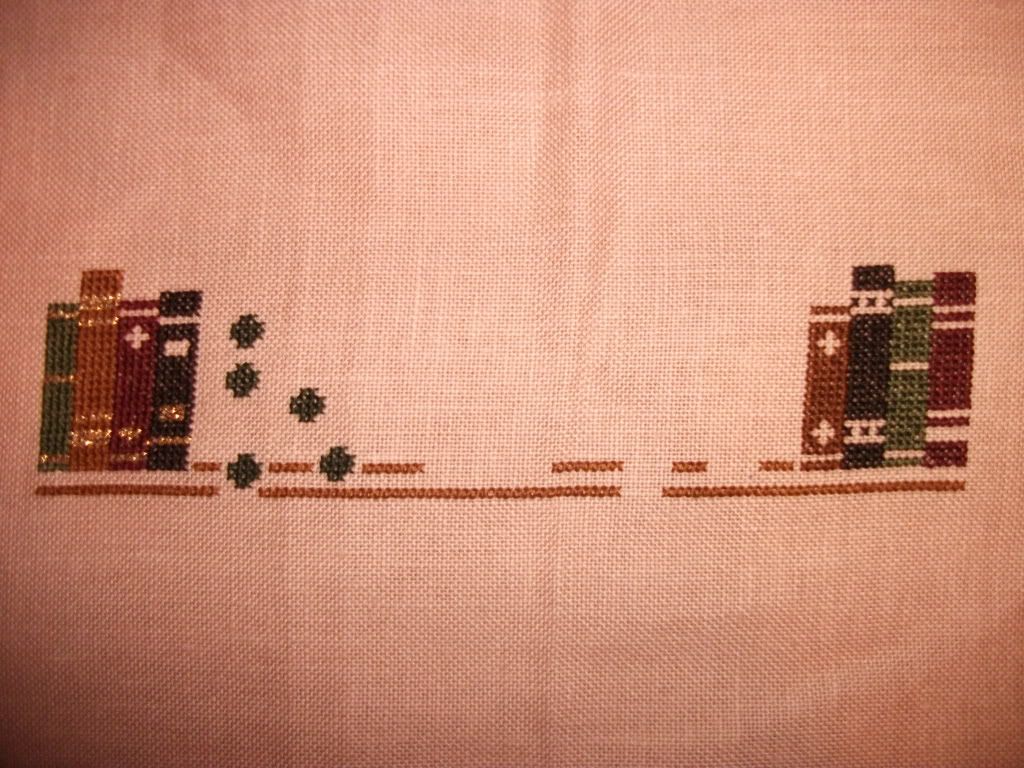 I am really enjoying stitching on this. Had to give it a break for two days while I waited for my floss to come that I didn't already have for it. But, I couldn't just order 4 flosses, so brought a new chart too! I am concentrating a lot on my seasonal shelf this year so I brought the August Sampler from Waxing Moon Designs. I picked August as it is my birthday month and wanted it for my shelf :-)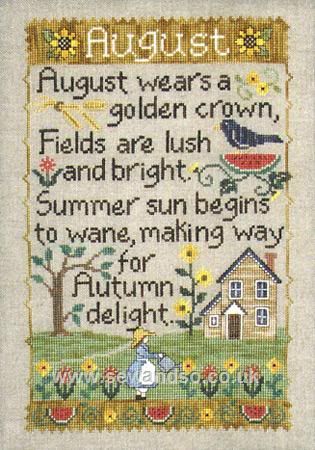 Hopefully I can get it done before August. I am treating myself and buying the overdyes for it rather than using DMC for it.