Click on picture to see it clearly.


This is where I am on it so far.............not too much to go now. Maybe I will be able to finish it by the end of the week. Can't wait for it to be finished and hanging on the wall!
I have also been stitching on my froggy exchange on my ILCS Yahoo group.
Although I didn't sign up for the TUSAL as it was closed by the time I found the blog hahaha, I thought it would be fun to take a photo of my orts jar at the end of each month.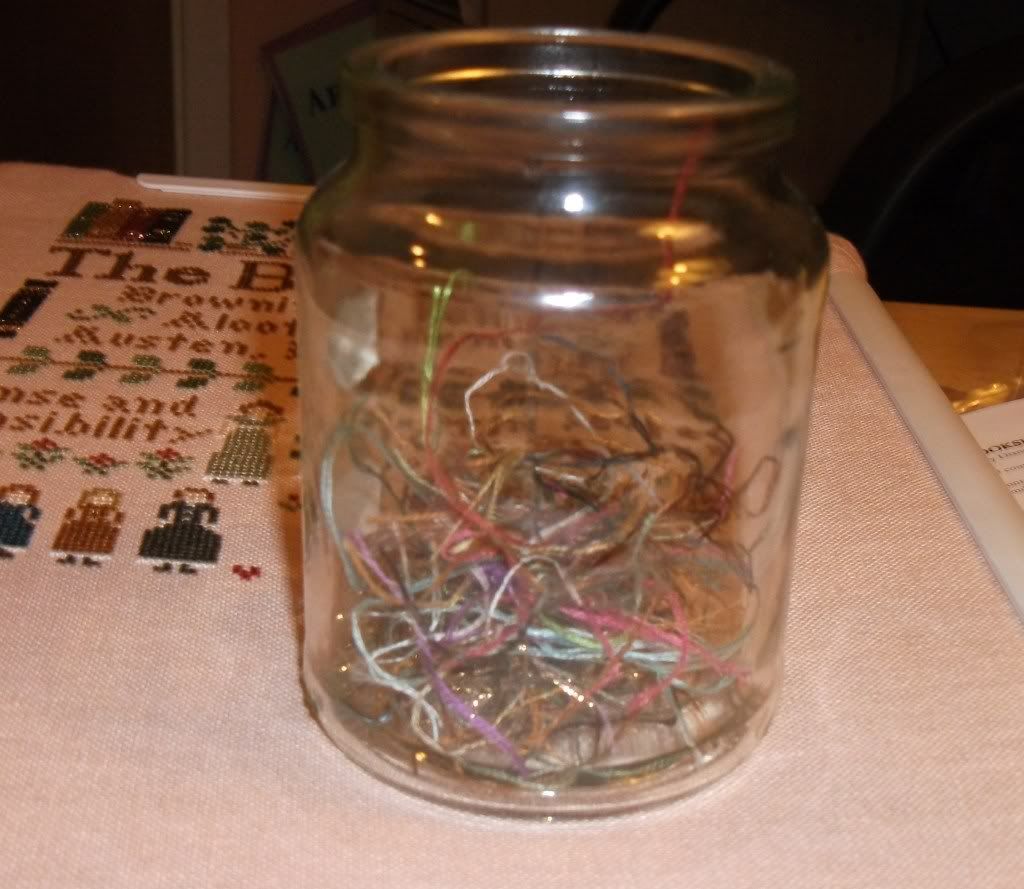 It looks quite pretty and sparkly as it has gold Kreinik in there.
I spent the afternoon cooking cakes and stitching, so what a lovely way to round of a cold but productive day with a cake and a pot of tea :-)