I have done 10 hours on Spirit. Here is what it looked like before I started with 200 stitches in:
And this is what is looks like now with 1400 stitches in.
1400 stitches altogether so far! It stitched pretty quick as there wasn't too many colour changes and a few of the blocks of 10 x 10 had only two colours. I can see why people get adicted to HAEDS. I get quite excited for every 10 x 10 square I cross off on the chart!
I have also done a bit on my Lizzie Kate, this is what it looks like.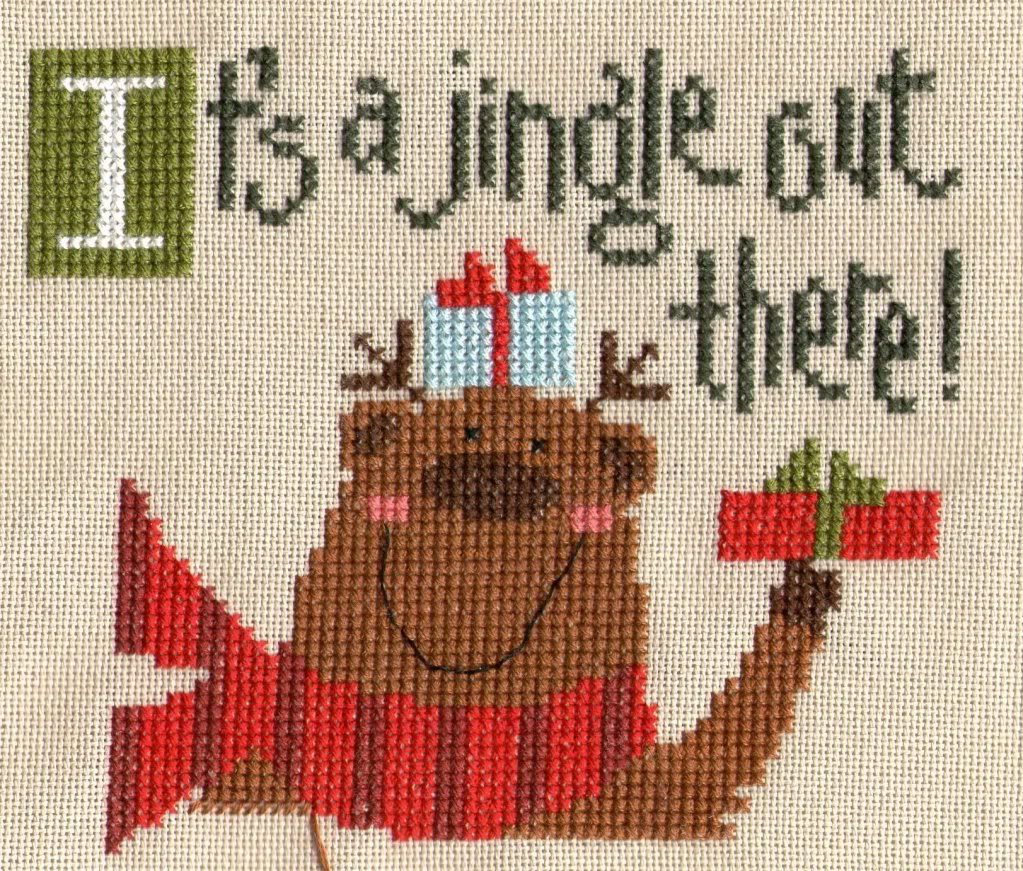 Not too much more to do on it. It stitches up lovely and quick.
Now it is on to stitching Castles in the Air. I thought I was on part 5 but I am on part 4. I'm hoping to get quite a bit done in the 10 hours before I rotate again.